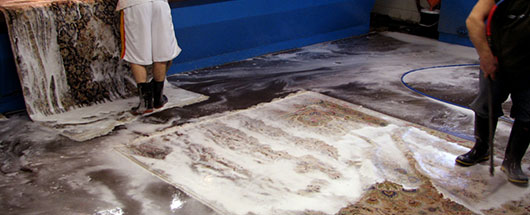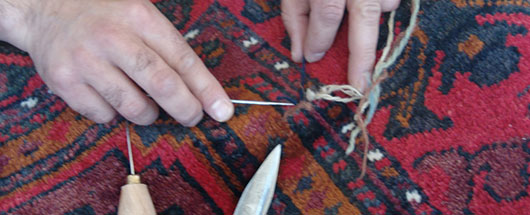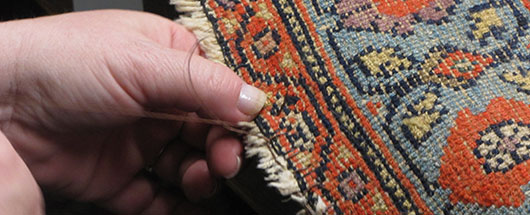 Welcome to Carpet Cleaning Brooklyn Heights
(718) 596-9663
Call Us -
Call and Get 20% Off All Our Cleaning Services
Area Rug Cleaning Brooklyn Heights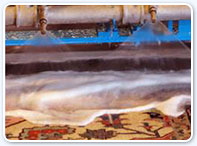 If you notice that your rug is starting to look dusty, or even has stains and odors, you have two options. First, you can try to clean the rug yourself. Regular vacuuming can reduce the level of dust in a rug but it cannot remove dust that gets embedded in the rug pile. Trying to remove stains and odors can be very tricky because you have to make sure the cleaning solution you use will not damage the rug. If you have a Oriental or Persian rug, you have to be extra careful because if you use too strong a cleaning solution, you can cause the dyes in the rug to fade or run, which is a permanent damage. Or you can hire a professional to clean the rug for you. If you call Carpet Cleaning Brooklyn Heights, we will make sure that only the best cleaning solution is used for your rug. Our expert knowledge of rug cleaning can remove tough stains and odors without damaging even Oriental and Persian rugs. And best of all our prices are affordable and will save time the time and effort to clean a rug.. With our professional cleaning, we will make sure that the cleaning process for the rug is safe and effective. If you want to save time and spare yourself the hassle of rug cleaning or find that the rug needs a deeper cleaning then calling us both a time and money saver.
Why Use Carpet Cleaning Brooklyn Heights?
With the company's long experience in the industry and offering our services for rug cleaning in Brooklyn Heights for over 20 years, you are in no safer hands. We maintain the highest standards for making sure our clients are happy every job we do. That is why most of our business are from repeat clients. Because of our decades of rug cleaning experience, we have the techniques needed to clean and restore any type of rug imaginable. .
Rug Cleaning Services
Soap and water alone is not enough to clean your rugs. Even a powerful vacuum isn't enough to clean it! Because each rug might needs a special cleaning, our rug cleaning facility has many different types of cleaning processes. Here's what Carpet Cleaning Brooklyn Heights offer:
Hot Water Extraction Method. This is a steam cleaning process that uses steam cleaner used to spray on heated water mixed with cleaning solutions on your rug's surface. After this is done, our cleaning technicians will vacuum the sprayed water along with any other dislodged dirt and particles. This is a great method to remove surface dirt and is a low priced solution if your rug needs a light cleaning.
Dry Cleaning. Aside from the application of pre-treatment solutions to remove stains, very low moisture systems are used to do rug cleaning. Vacuuming is done once the stains have been totally removed. This is the fastest and easiest way to clean the rugs. This is a great solution if you want your rug cleaned quickly or if the rug will be damaged by water.
Spot and Stain Removal Package. If your rugs haven't experienced the benefit of a bath, then it will benefit more with our spot and stain removal process. The most seeped dirt and grimes lying over and beneath its surface will be completely removed once it has gone this procedure.
Oriental Rugs. Worry not if the rugs that you have at home are priceless Oriental Rugs. We have a team dedicated solely for this task. We understand that Oriental Rugs differ in nature, which is why the cleaning solutions and methods that we use for these beauties are different from the usual.
Bank on Our Experience
With our service you don't have to worry about cleaning your rugs. We'll take care of it and return it good as new! Call or e-mail us for a free estimate!